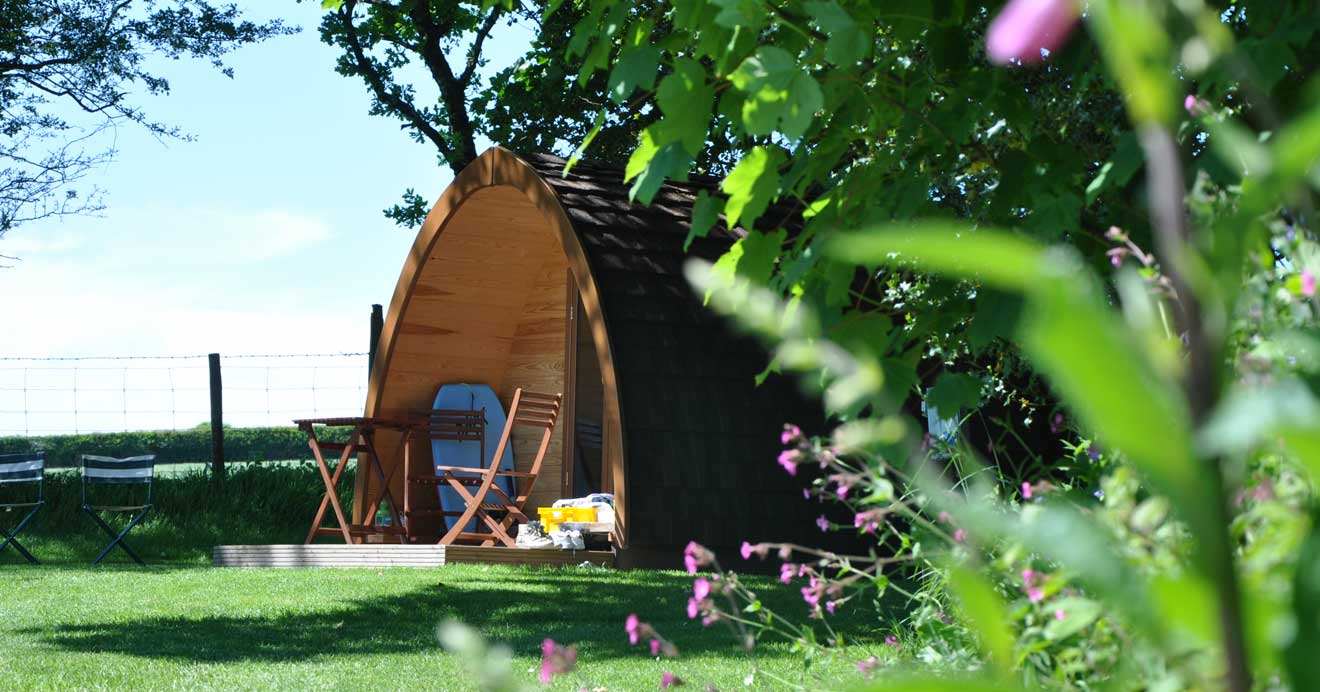 Glamping Special Offers
Book online to enjoy these offers
Mid-week 3 Night Special – save 10%
Book online for 3 nights and save 10%
Book online and apply offer code: G2OFFER
Mid-week 4 Night Special – save 15%
Book online for 4 nights and save 15%
Book online and apply offer code: G3OFFER
* Please note these offers exclude Friday and Saturday night stays and cannot be used with any other offers or vouchers
Loyalty Discount – 15%
If you have already stayed in one of our Glamping pods, book online direct with us again and we will give you a 15% discount.
Apply offer code:  offer code has been delivered to your inbox
Gift vouchers available – please call us
1 night in our camping pod – £69, super pod – £89
2 nights in our camping pod – £131, super pod – £164
NB. 1 night vouchers cannot be used on a Friday or Saturday night
This makes a great gift for friends or family.
It must be used within 12 months from the date of purchase.
Just give us a call on 01822 832968 and we can arrange the rest with you.