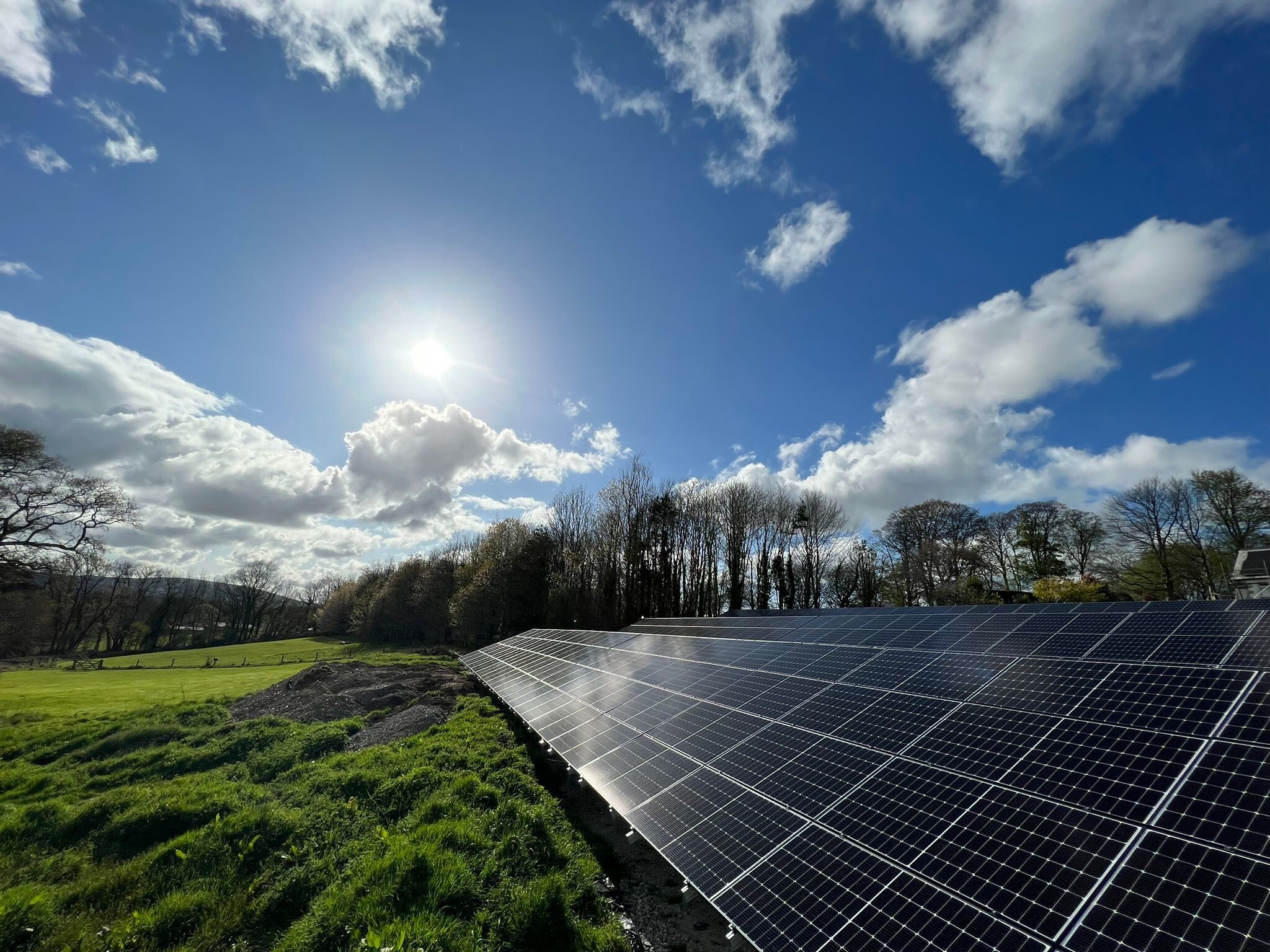 Our commitment to the environment
It's easy to reel off green platitudes, but at Woodovis we try to make it a natural part of the way the business is run. The beauty of our park and surrounding areas is one of the main reasons you come here – we want to sustain that for generations to come.
What we do
Small changes can have a huge impact on our environment – if enough people do them, and keep doing them every day. Here are some of the steps we've been making at Woodovis.Park.
You can view our environmental and social responsibility policy here.
Energy efficiency & water conservation
At Woodovis Park, we…
use low energy bulbs
have LED bulbs where possible
have all outside lights on timers or sensors
use solar lighting in some areas
never leave TVs or other equipment on standby
use thermostatically controlled heating
use hand dryers  chosen for their low energy usage and efficiency
service boilers and defrost refrigerators regularly
installed solar heating for our swimming pool (thanks to the Dartmoor Sustainable Development Fund and Renewable Energy 4 Devon who helped fund the project)
have dual flush or flow reduction in all holiday homes…
…and sensors in the gents urinals
believe leaky taps should be fixed quickly
remind guests to turn taps off
water our plants with bore hole water on timers in the wee small hours before the sun is out.
Solar Array
Woodovis Park is a fully self-sufficient park with green energy now being used to supply electricity to Woodovis with its very own Solar Array Panel System.
How do our Solar Panels work?
First, sunlight hits our solar panels on the ground array, the panels convert the energy to DC current, which flows to an inverter. The inverter converts the electricity from DC to AC, which we then use to power our holiday park.
According to the EPA website, an 79kW solar system avoids the equivalent of an estimated 750,000 pounds of carbon dioxide being released into the air each year, doing the work of approximately 450 mature trees, which is the equivalent of growing a forest.
Our commitment to environmental sustainability is ever growing but we are so proud of being one step closer to making our holiday park fully environmentally friendly.
Bore Hole
Woodovis Park has its own fresh water bore hole which provides Woodovis with its own private water supply from the surrounding land. This drastically reduces our carbon emissions and is a great sustainable natural water source.
Waste
We recycle glass, paper, cardboard and plastic, donate old bedding to the local animal rescue and reuse garden waste by chipping it for mulch. Email first wherever possible, because it reduces paper usage and road mileage.  We would like to recycle the food waste created, however the company who removes our waste is still not geared up for this.  We do suggest guests look in to the Love Food Hate Waste campaign.
Newspapers
We calculated we'd produce 2-3.5 metric tonnes of CO2 if we collected papers each day as we're unable to get delivery here. This is made up of the actual production of papers and the 2000 miles of travel to collect them each season. So we offer free WiFi access instead!
Keep it local
We buy local where possible and stock a wide range of local produce in the shop, from fresh free range eggs from nearby farms to Devon made jams, pickles, chutneys and vinegars from Hogs Bottom Garden Delights. Less waste, more taste…
Landscape and environment
Woodovis is a pretty special place which attracts a huge variety of wildlife. We do everything possible to keep it that way. We've planted hundreds of native species and we're rejuvenating the beech trees along the drive by cutting out the extra growth, allowing new specimen trees to take the place of the big old ones once they go. (The old trees were probably planted in 1855!) We also provide a dog walking and exercise area and dog bins to help our dog owners leave no traces behind and we're fortunate that our guests take as much care as we do to keep the park beautiful and litter free.
What you can do
You can  help the environment too!
>> Take a look at our Responsible Visitor Charter
>> Download our fuel economy tips (they really work!)
>>Find out more about your own travel.  Link here to Green Caravanning from the National Caravan Council.
>>Find out more about reducing your food waste by joining the Love Food Hate Waste campaign.
>>Find out more about recycling at Recycle Now
Recent eco awards
South West Tourism Excellence Awards: Sustainable Tourism category 2015 – Bronze
Visit Devon Sustainable Tourism Award 2015 – Bronze
Winners in the GOLDSTAR award through the Green Tourism Business Scheme 
Sustainable Tourism Award 2011 – Silver
David Bellamy Award – Gold: For encouraging birds, animals and plant life to flourish on our holiday park See website
Green Tourism Business Scheme – Gold: Parks are assessed against a rigorous set of criteria, covering energy/water efficiency, waste management & biodiversity.
Dartmoor First Award: Dartmoor First is awarded to businesses committed to sustaining Dartmoor and its special qualities.