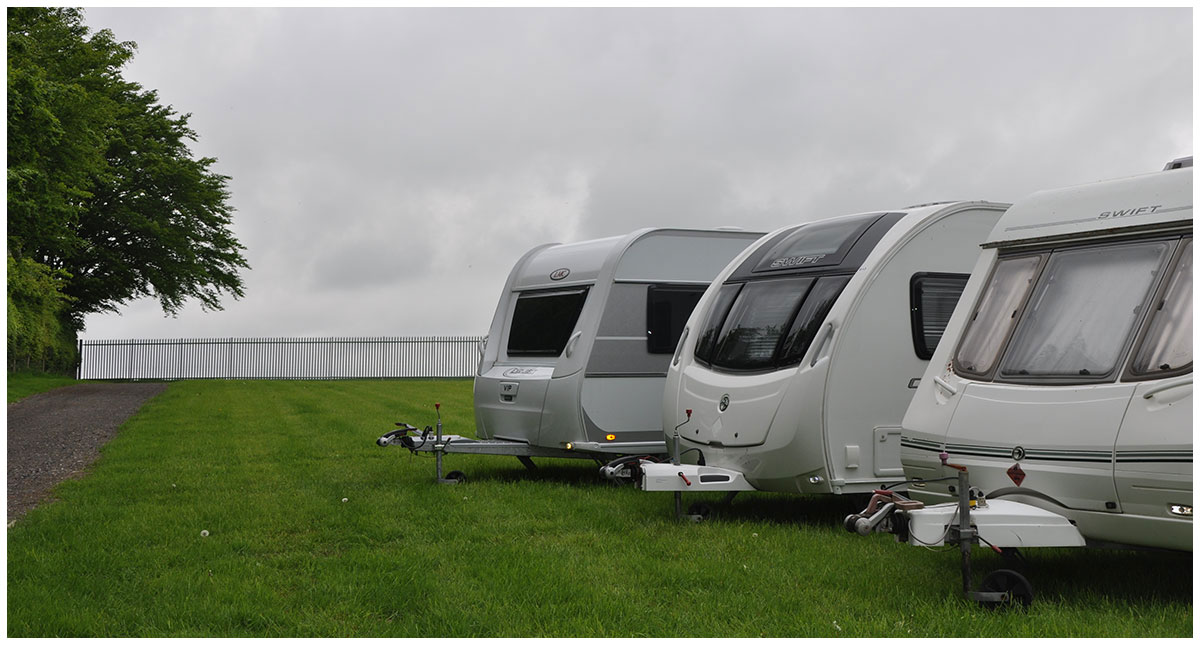 Secure Caravan Storage with Benefits
In brief:
Free towing on and off pitch
£5 per night off normal pitch fees for storage guests (*terms below)
Special over 50′s rate of £10 off per night (*terms below)
Heavily discounted insurance premiums
High security systems in place
Although we have not applied for accreditation by CaSSOA, we have ensured that all plans are set to CaSSOA GOLD standard.
£590 for 12 months
If you take up a place between now and the next renewal date, 1st April 2017, you will be charged on a sliding scale based on the full fee of £590.
Enjoy a special rate on your stay here at Woodovis Park
(£5 off per night)
Our storage guests will be given a special discounted rate of £5 per night off our normal rates (£10 for over 50′s) for any booking with a minimum of 3 nights stay for low and mid-season dates and a minimum of 5 nights in high season.
This rate cannot be used in conjunction with any other discount cards and does not count towards our loyalty card scheme. For any bookings of 1 or 2 nights, normal rates will apply.
Free towing on and off your pitch
Book your pitch as normal and we will tow your caravan to and from pitch for you, at no extra charge.
Yes, you can really take the easy option. Just turn up and your caravan will be on pitch for you.
Special insurance rates
We have special insurance rates available for those storing who are not planning to use their caravan on the road as a norm.
This greatly reduces your insurance rates and, in the event of you wanting to take your caravan away, either for a holiday or for a service, a special extension to your insurance can easily be arranged.
Call us on 01822 832968